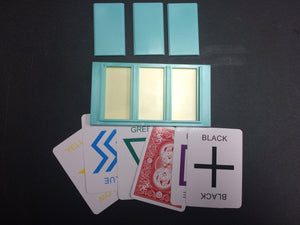 Madhatter Magic
Mental Epic Slate Mini
Regular price
$20.00
$0.00
You show a small slate.
You uncover the three sections to show that all is fair and nothing is pre-written.
You make your first prediction in the upper section and then cover it. One spectator is asked to make an imaginary travel to any country. The answer is written below your prediction. This is repeated twice more with the second thinking of his favorite dish and the last taking a playing card from a deck.

Finally when you uncover the predictions, they are found to be absolutely right.
---
More from this collection