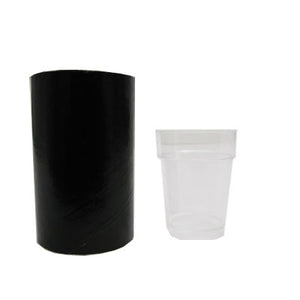 Murphy's Magic
Water Suspension by Royal Magic
Regular price
$8.00
$5.00
Defy the laws of nature!
A glass full of water is placed inside a red tube. Removing the glass from the tube, the glass is seen to be empty! The water has either vanished, or is suspended inside the tube. The magician proves that the latter is the case when he replaces the glass in the tube and removes it to reveal the glass to be full of water again.
Simple to do! No tricky moves to learn. If you can place a glass in a tube, then you can do this trick.
---
---
More from this collection